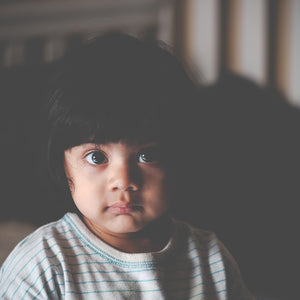 WHY THE FUJIFILM XF 80MM MACRO IS MY FAVORITE LENS?
Fujifilm is an amazing company with great products, and their XF 80mm f/2.8 Macro lens is no exception. I've been shooting with the XF 80mm now for awhile, and I have to admit it's easily one of my favorites. I don't claim to be a fabulous macro photographer, but I believe this lens has a home in most photographers bag.
SHOP NOW

The 80mm on a cropped sensor is equivalent to 120mm, which is ideal for a variety of shooting environments. The 120mm makes for a wonderful portrait lens. Between the nearly five stops of optical image stabilization (OIS) and the max aperture of f/2.8, a tripod isn't necessarily needed in most cases when shooting in a more macro environment. The lens easily focuses on subjects at approximately 10 inches, however to be exact per Fuji the minimum focus distance is 9.84 inches.
I've been super impressed with the focus speeds with this lens. Utilizing the focus range limiter really helps the lens not hunt for focus. I have photographed in several dimly lit areas with low contrast and the XF 80mm nailed the focus every time. Comparing the lens' autofocus speeds to other X-mount lenses, I wouldn't say it's the fastest. The XF 50-140mm focuses a bit faster, however compared to the Nikon 105mm or Canon 100mm this lens definitely wins in terms of focusing speed. Let's take a look at the specs.
Fuji's lenses have always been able to produce razor sharp images, but the XF 80mm has to be their sharpest lens to date in my opinion. The details and micro-contrast are rendered out beautifully in images with this lens. Like many macro lenses, you need to stop down in order to have more of your subject in focus due to the extremely narrow depth of field. I am thrilled to report that even at f/2.8 the lens is sharp from the center to the corners of the image. Compared to the XF 50-140mm lens the XF 80mm is smaller in size, weighing in at 1.65 pounds versus the 2.19 pounds. While this doesn't seem like much, I felt a noticeable difference in my bag.
Compared to the competition (Canon 100mm and Nikon 105mm), the XF 80mm is roughly the same weight and physical size, no big shocker there.

Fuji's build quality in my opinion has been top notch in regards to their glass and the XF 80mm is no different. With a metal body, weather sealing, large rubber focus ring which is silky smooth, and a large plastic lens hood, this lens is built to last. This lens is great for anyone who is on the street and on the go, as not only is it lighter and sharper, but rugged and useful in many different situations.
The image stabilization is fantastic and has roughly five stops of stabilization. It is great for portraiture, and smaller and lighter than other lenses. The focus range limiter switch allows you to constrain the focus range to between 9.8 inches and 1.6 feet, 1.6 feet to infinity, or for the whole 9.8 inches to infinity range for more responsive focusing depending on the distance to your subject.
Final Verdict.
If you're a Fuji shooter that's looking for a great dual purpose telephoto lens, then look no further. Between its ability to shoot razor sharp macro shots and fantastic portraits, this lens will be in my bag for quite some time.
SHOP NOW